The Kindle, from Amazon, ended up being surprisingly successful. Indeed, the Kindle might have even begun a publishing revolution. The ability to access millions of books from a single device that can be held in your hands is, indeed, amazing. And it can be a very helpful thing for college students to have. If you are a college student, you can get easy access to a number of books, from classic literature to the latest treatise on quantum physics. Being able to have so much knowledge at your fingertips really is a huge advantage. Here are some ways to take advantage of the Kindle:
Using Kindle's TextBook Version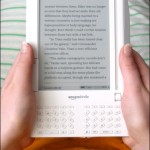 One of the best things about Kindle is the fact that it has a TextBook version designed specifically for college students. Instead of buying entire textbooks, which can be very expensive (even for used textbooks), it is possible to to buy licenses to read them on your Kindle. This way, you avoid having to buy textbooks that are a hassle to sell before the next edition comes out.
Another benefit offered by the TextBook version is that it is possible for up to six Kindles to share one account. This means that you can all access the same materials. This makes the Kindle a powerful collaboration tool for study groups and for group projects.
And, finally, it is possible to save money on Internet access when you use the Kindle. Kindle provides free wireless access to an online dictionary, Wikipedia and limited browser functions, on top of your access to textbooks. If you have Gmail, you can even keep up with your inbox using the Kindle. This can save you money, since you don't need to access the Internet via expensive subscriptions. You can supplement with the school's computer labs, and use your hard earned cash for something else.
College Friendly Features of the Kindle
We're still waiting for the Kindle 3 to emerge, but even without it, there are a number of advanced features that can help you get better value out of your Kindle as a college student, no matter the version you are using. Some of the features associated with the Kindle:
Kindle Resources
You want to be on top of the latest Kindle news, as well as find new ways to use your Kindle to its fullest potential. Keep track of the latest happenings, and learn a number of helpful tricks and hacks to make your Kindle more user friendly during your college experience.
Customer Support
If you are looking for some customer service and support, you can go right to the source. Here are some resources that can help you connect with people who can help you solve your Kindle related problems.
Amazon Kindle Support: This help site can help you find answers to your problem on your own, or put you in contact with specialists who can help.
Kindle Helpdesk: Sort through common problems and learn how to fix them, as well as get the latest news and information.
GetSatisfaction.com: This site offers community-based customer support for the Kindle, and provides interesting discussions.