Ever since there have been schools of higher education, there have been systems to rank them. And students in the 2.0 generation are no exception. Finding the right online school for you can be one of the most important decisions you ever make in your life, so it is as important to research them as much as possible. One of the most common and longest running ways of choosing schools involves utilizing the various college and university ranking systems. And with the internet providing instant access to them, the overload of information can be both a blessing and a curse.
Before you view any ranking system, it is important to determine the factors in an online school that are important to you. For example, some students prefer smaller class sizes to decreased tuition, while others are seeking a lower student to teacher ratio or a school that specializes in the major of their choice. Students who are transferring credits into the online college or university or who plan to transfer credits out should also review the school's policy on transfer credits before deciding on one. Helping determine what is important to you will greatly help when taking in data from various entities that rank colleges and universities.
Defining College or University Rankings
Before considering which colleges and universities to apply to, it is important to learn about which factors are important when getting an education and ultimately a career in your field. Below are a few of the items students should know about a potential school and when taking in college and university rankings.
Accreditation – This principle is also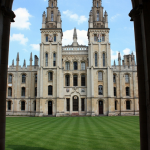 important for online schools just as in the traditional, on campus types. Accreditation means the school has been measured for education given to students in exchange for tuition dollars and makes it official in the eyes of other schools and employers. An easy way to see if a school is accredited is to look it up on the Department of Education's official database.
Licensure and/or Certification – If your career path of choice requires a license or certification, such as nurse or ultrasound technician, make sure that the school you are considering qualifies its students to take any licensure or certification exams.
Financial Aid – Did you know that most students qualify for some kind of financial aid? If tuition cost is more than a passing concern for you, be sure and see if the college or university ranking you are looking at takes financial aid into account. Financial aid for online students can come in the form of both grants and scholarships, as well as work for study or student loans.
Remember that any credible college ranking will show what its criteria is for ranking schools and share them up front so that students and parents know how the ranking order has come about.
Choosing a College and University Ranking
Now that you know the basics on choosing and understanding college and university rankings, we have listed a few below. They include some well-known and honored ranking systems, as well as a few newer ones that offer different perspectives.
And the above are only a few of the college and university rankings available. However, with rankings constantly changing and different breaking stories, it is also important to get up to date information on these rankings, rather than just waiting for next year's list to come out. Luckily, there are many blogs and sites out there to help.
One of the best known blogs out there on college and university rankings is Morse Code by Bob Morse of U.S. News & World Report. He develops the methodologies and surveys for the rankings and has more to add in his blog. Washington Monthly also has a College Guide with loads on a behind the scenes look at colleges and universities, including rankings.
There are also individual blogs that can help students more information on college and university rankings, such as University Ranking Watch. It is a blog devoted to the analysis and discussion of university rankings and even has links to many other rankings across the globe. Good University Ranking Guide specializes in rankings for MBA students but also offers rankings in other areas of study and even in other countries. Other bloggers, such as John V. Lombardi, intensely follow the world of higher education and are constantly analyzing new data with expert views. And if the above don't give you exactly what you're looking for, try a specialty search. For example, there is this ranking from Lynn O'Shaughnessy that is specifically for financial aid in colleges and universities.
Once you have seen the college and university rankings and have narrowed down your schools to a handful, it is a good idea to apply to them all. This often comes with application fees and loads of paperwork, but it is worth the effort to see which schools you are accepted into. Once accepted, students can learn more about the school, including how much tuition will cost out of pocket, transfer credit policy, work for study options, and other factors that can make deciding on a school much easier.