When you think about video games, you don't usually think about them being educational. However, from puzzle games that can be played to help you improve your mind power, to games that overtly teach you math and develop reading skills, video games can actually aid educational efforts. While you probably won't get a college scholarship due to your efforts at gaming, you can improve your knowledge.
But the really cool games, at least for us old school gamers, were found from the days 15- 20 years ago. Some of the classics were educational and fun. And, since video games were a novelty, we'd play just to play. Today's kids know exactly what you're trying to pull when you plop a Leap Frog in front of them. And some of them won't stand for that sort of educational value. If you are interested in a little trip down memory lane, you can check out the following 20 old-school educational video games:
Puzzle Games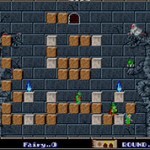 Old school puzzle games challenged your creativity, and your thinking skills. Puzzle games have always been a great way to give your brain a good work out. These games could help you boost your brain power, preparing your for weightier educational challenges.
Math & Science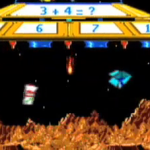 If you wanted to practice math facts, or learn a little science, you could use these games to build a solid conceptual foundation. These games were perfect for budding geeks, who could take the concepts learned and build better computers — and video games.
Arts, Humanities & Social Sciences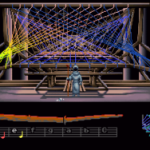 From music to reading to history, these great games provide a way to brush up on facts, and train the brain. Learn fascinating tidbits of information while playing. And use that information in ways that you might never need in real life.